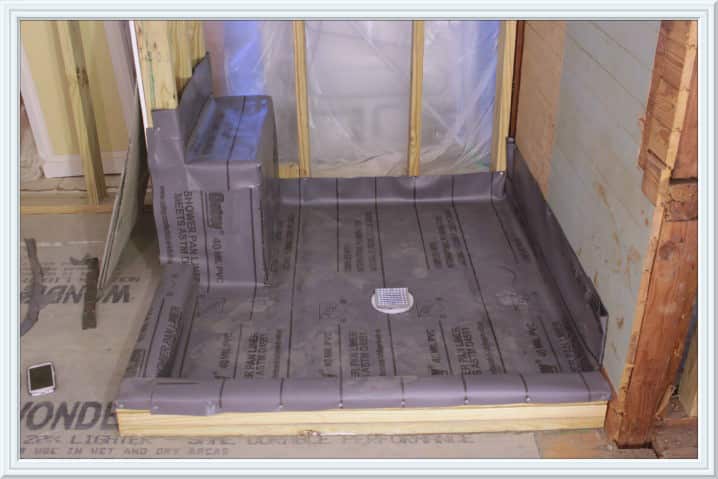 Shower Pan Installation in Houston: The Basics
Shower pans are essential components in every shower unit. Not only do they serve as the base that one stands on, they also collect water and helps in disposing it in a clean manner. Unfortunately, shower pans are susceptible to ruin and breakages. But fear not, here's a pan installation in Houston guide from Houston Plumbing. 
Shower Pan Installation in Houston: When Should You Replace One
First thing's first, when should one start installing shower pan in Houston? Luckily, there are signs that will inform you of the answers to this very important questions. Watch out for the following things:
When There is a Leak
The passing of time and frequent use always brings with it the probability of breakages. That remains true even for shower pans. Try to detect if any of the water in your bathroom or shower area is seeping away when the show is turned on. Is there a pool of water nearby? Is there an unexplained source of moisture in the surroundings? Are your bathroom rugs and carpet soaked in water? Are the tiles of your bathroom wet? When you answer is yes, survey your area and see if the shower pan is the direct cause.
When There is a Crack
Frequent use beats up the shower pan and one of the first signs of wear and tear are usually cracks running along the surface. This is  quite an urgent matter. Cracks causes leaks and seepages. At the same time, there might be too much weight when the pan is being used, that the crack will multiply and destroy the entire pan. That can be dangerous for people and may even cause injury. Schedule a replacement at the first signs of a crack.
When There is Movement
Shower pans are inherently designed by manufacturers to ensure stability during use. Once there is movement, imbalance, or some form of instability, that's a tell-tale sign that one is required to begin the process of looking for a replacement. Given that everything is wet and the slightest movement can affect the pan, one would meet accidents, injuries or even breakages in the other components of your shower.
Once these are identified, make sure to double check everything. Afterwards, secure the area and don't use the shower until the pan is replaced completely. It's time to start installing a shower pan Houston.
Shower Pan Installation in Houston: What You Should Prepare
Before you begin installing a shower pan in Houston, there are a few items that you should prepare beforehand. First, of course, is the pan.
Buying for a shower pan installation Houston is not a simple task. There are featurse to be considered. First, you have to figure out how large your shower area is and what are the depths involved. Take a note of this. You'll need this later on. Also identify the material your old pan was made from. Is it iron? Is it plastic? Is it concrete? Finally, figure out the brand name of the company that originally constructed your pan.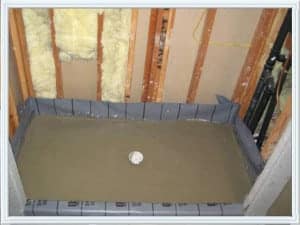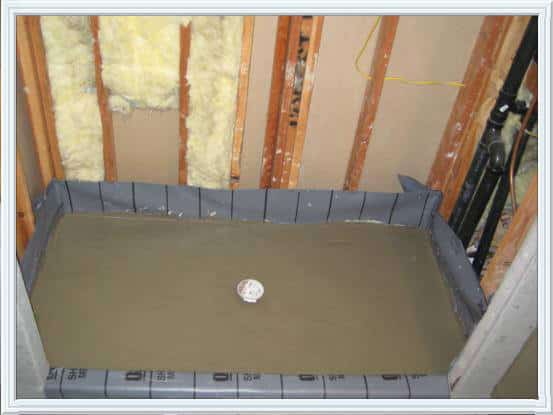 Once you have gathered these essential information, it's time to do research. You can take the easy way out, get the same one and proceed with the shower pan installation in Houston. If you're an intelligent shopper, you'll head straight online and see what the other brands that are available are. Should you proceed with that better option, take note of the features. Does it come with a warranty? Is it expensive? What are the customers saying about it? Were they satisfied with their purchase? Did they break easily? Are they happy? These questions will narrow down your options. Afterwards, the only thing you need to is to purchase.
Once you have secured your pan, prepare the following tools: A level, a waterproof tape measure, screwdrivers, an electric power drill and drill bits, pliers, hammer, caulking gun, screws, masking tape, wooden shims, washers, a pair of gloves and some plastic goggles. Make sure all of these are there. While you might not use each of them, it's infinitely better to be ready with everything.
Once these are all available for your using, and once the purchase you made earlier has arrived at your doorstep, it's time to start installing a shower pan in Houston.
Shower Pan Installation in Houston: How to Do It
Shower pan installation in Houston itself is simple, but it can be challenging. Follow these simple steps.
Ready the Shower Area: Take out the pan and clear the debris from the surface. You can use a brush or a broom to clean up. You can also use a putty knife to clean off the old adhesive. Some pans also require additional actions, such as applying water seal to the surface of the installation site. Don't forget these as well. Afterwards, dry the whole area. Don't start unless it's completely free of moisture.

Dry Fit the Pain. Try the pan first on the surface of the shower area. Make sure everything lines up perfectly and ideally. Everything else is based on this test.

Fit the Pan in Place: Installing a shower pan in Houston starts with attaching drain hardware. Pans usually come with instructions on these, so do follow it diligently. There might be a short coupling place needed to be installed. Don't forget to do this as well. Afterwards, put the pan in.

Level the Pan: Use the carpenter's level and the wood shims prepared before to ensure that the pan is stable. Make sure you don't use too much shimming. It might cause some instability.

Connect the Studs to the Pan: Secure the pan using screws. Place this just above the edge of the pan. Don't overdo it. It might crack the newly bought pan. As a warning during installing a shower pan in Houston, don't use the driller unless the pan manual actually specifies it.

Seal the Pan: Using the batch caulk, seal everything by filling the sides with caulk. This then creates a waterproof seal. Using only a thin lather of caulk and spread it evenly. Don't let the caulk drip over the pan.

Let Everything Dry: Let the caulk dry and after that you're finished with your shower pan installation in Houston.
Even though you can do it yourself, it's still best to hire a company like Speedway Plumbing Texas to do it for you. Don't forget to follow all of our instructions to get the job done correctly.