Complete Bathroom Remodeling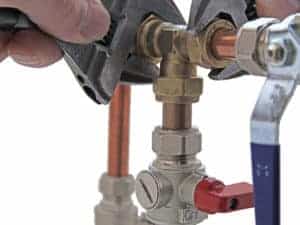 We have been catering to plumbing needs of Houston residents for a long time and now we have extended our packages to include bathroom remodeling too! Yes, now you can hire Houston plumbing to give a stunning makeover to your old bathroom. Of course, we can set up a new bathroom at your house from the scratch. We do have tailor made packages for revamping bathrooms but you can ask for customization options. Our team will try the best to fulfill your needs without exceeding your budget.
Planned and well executed bathroom revamp
We understand that bathroom is meant for relaxation and getting comfort and so our team focuses on revamp that makes your bathroom most comfortable and easy to use. We adhere to a plan from the beginning and execute it step by step to ensure you get the revamp we promised you. 
Budget and selection – First of all, we set a budget after discussing with clients and help them pick from available revamp options for bathroom. We also take note of customization options during this stage.

Material selection – Next, we select the materials for the bathroom revamp. You can ask for preferred materials like specific type of tiles and shower fixtures. We try to use materials that offer a nice blend of aesthetics and durability. We choose the best quality countertops, sinks and fixtures.

Structural Changes – Then we proceed to make changes in structure of the bathroom. It may be necessary to extend the bathroom or make a partition in it for setting up a bathtub or shower enclosure.

Core job – Once the materials are chosen and structural changes are finalized we proceed with the main revamp job. Based on your need and budget, the time can vary but we try to ensure the period is not very long. Our staffs also cleanup the place thoroughly so that you do not end up with a messy washroom.
Adorning bathroom post revamp
Our bathroom remodeling options are not limited to setting the tiles on wall and installing toilet. We also install a lot of bathroom fixture and accessory to ensure you get absolute comfort. We at plumbing supply Houston can install additional faucets, showers in the bathroom. Based on your need, we can install bathtubs of various sizes and shower enclosures with latest features. As part of Bathroom Remodeling Houston we also take care of drainage needs.
Installation of appliances
While revamping bathroom, we can also install water heaters. You may also ask us to replace your old and power guzzling heater with a new model. Installing new tank less water heater can be easily handled by our staffs. Our years of experience in plumbing ensure you will not have to put up with hassles later.
Call us for quotes
If you still have hesitation or worry about cost of bathroom revamp, just give us a call. Our experts can visit your house and give you an exact quote to dispel your worries for the revamp. It does not take plenty of time. Speedway Plumbing has handled a lot of bathroom revamp tasks with aplomb and you can check out our testimonial section to learn feedback of our happy customers. We also encourage you to check out our social media profiles for the same.