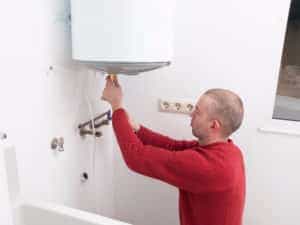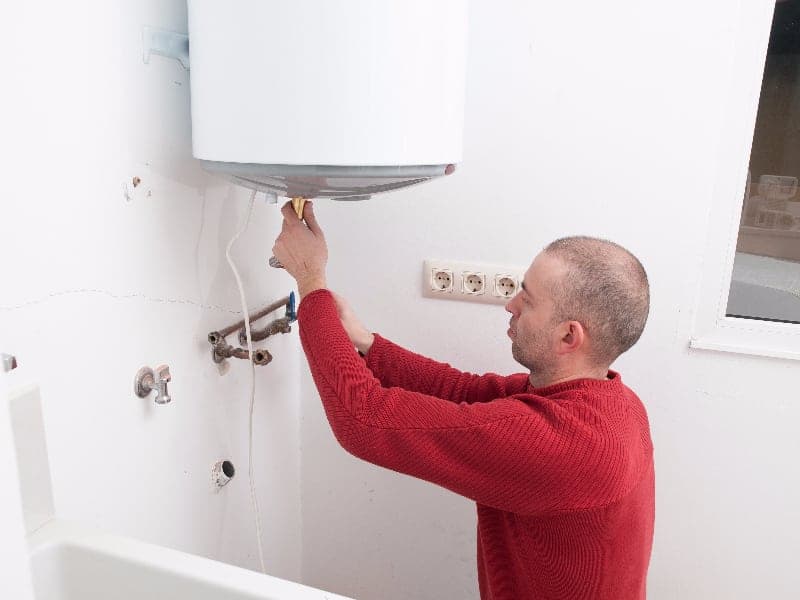 Do you want to get your tank water heater repaired? Call us up on our helpline number today for Emergency Plumbing Houston. We will see to it that your water heating system is up and working in no time.
If your tank water heating system fails to deliver any hot water, runs out of hot water faster than it used to or is slow to heat the water, there is an 80 percent chance that repairing it will solve the problem. Now, getting your water heater repaired is just a few clicks away! Book an appointment with us for a time that works best for you. Not only will we diagnose the problem but we will also explain it to you and repair your heating device. What's more, we will also tell you how you can prevent the problem from recurring.
You can rest assured that if your appliance stops working again within 90 days of our repairing it, we will repair it this time for free. It does not matter where you purchased the water heater from. We are good at repairing all the tank water heaters. We repair all major models, brands, and makes. When you rely on us for water heater repair, you can rest assured that a licensed, insured, and professional plumber will be at your service in no time. We offer 24-hour emergency professional plumbing services Houston so that you can have hot water as quickly as possible – in most cases, we try to repair the water heater in one day's time.
Here are the benefits of getting the repairs done from us:
Your heater repaired within a day or free repairs for the next 90 days

Your budget will be taken care of. In other words, we will do repairs for you within your budget

We will keep in mind the original factory settings of your tank water heating system while repairing it.

We will not charge you a dollar more than what you truly owe us.

We will repair any brand, model or make

You can also upgrade to our premium repair service if you want

We will not only tell you what is wrong with your appliance but also repair it for you
Our technicians are some of the best trained professionals in the business. We train our professionals for more than 150 hours each year at our onsite training center. With our upfront pricing policy, you do not have to shell out a single dollar more. We price our services by the job rather than by the hour. This will save you a lot of money. Before we can offer our services, we will give you an exact quote so that you would come to know how much the job would cost you. Our quote is the only amount you would need to pay and not a cent more.
The next time you are in need of Commercial Plumbing Houston, simply call us up on our helpline number and we shall be there. We are friendly, fast, and helpful – all you need to do is to either fix an appointment with us online or call us up. When it comes to repairing Houston tank water heaters, we promise you that we will never leave you in the cold!