FAQ
(Frequently asked questions)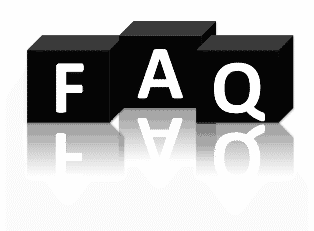 Which areas do you cover?
We offer plumbing services in the greater Houston region, to be precise. You can avail out services if you are based in the North, Northwest, west and Southwest parts.
What is your level of expertise?
We have some of the most expert plumbing technicians in our team. They have worked in the industry for a pretty long time. When you call Speedway Plumbing, the plumbing hassles are going to be resolved. No matter how complex the situation is, just give us a call!
Do you offer same day and emergency services?
Yes absolutely. At Speedway Plumbing we are aware of the fact, plumbing problems can crop up anytime, sometimes without any prior hint! You just need to dial our helpline for emergency and same day service. Our efficient team will reach your home as fast as possible.
What are the brands your staffs repair or install?
We have staffs who are well versed in dealing with heaters and other kitchen and bathroom appliances made by all major brands.
Do your staffs come with required apparatus?
Absolutely. We send out staffs in trucks that are equipped with all accessories and devices required to fix and install plumbing setups. This ensures faster diagnosis of any plumbing problems and a quick resolution. We try to ensure our valued customers do not have to put up with delay in fixing plumbing issues. If necessary, out staffs can fix a plumbing issue on interim basis till the final solution can be applied.
What about the charges?
As it is, the charges vary according to the package you choose. However, as one of Houston's major Plumbing service providers, we do not have any hidden cost for any package. You are free to enquire about costs before opting for a package or customizing existing ones. Since we do not charge by hour, you need not worry about costs being escalated!
Are you licensed?
Yes. We are a licensed firm offering plumbing services in Houston and all our staffs possess license to offer their services.
Do you staffs ensure the client premises are not messed up?
Definitely. Our staffs deploy state of the art devices including cutting edge camera fitted devices. This ensures they find out plumbing issues without making a big mess in your washroom and kitchen. They also ensure the pluming problems are fixed in the shortest possible time so that you are not inconvenienced.
Where you are different than other plumbers?
At Speedway Plumbing we not only fix plumbing problems or setup plumbing network for the clients. We also ensure they enjoy hassle free usage experience for years. Our staffs can guide you in schooling the latest devices and setups for washroom and kitchen that minimizes energy usage and reduces risk of plumbing problems in long run.
Do I need to be at home when you work?
We prefer if our clients can be present when out staffs work. It helps in troubleshooting the issue faster. However, any adult member in family can be present on your behalf if you are outside.
Do you offer warranties?
We do offer warranty for plumbing setup and appliances installed by our staffs. Based on the package you choose, the duration can vary. In any case, you can be assured of repair and servicing on priority basis, should any problem arise.