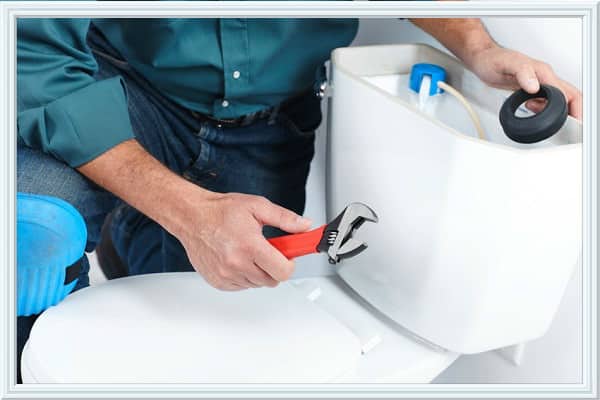 All You Need to Know About Professional Toilet Repair Services
Have you experienced troubles in your toilet?  Literal troubles like the toilet tank not filling up properly which makes flushing almost impossible or faucet and toilet leaks, among others; problems in toilet plumbing that will make you scream for professional toilet repair Houston. If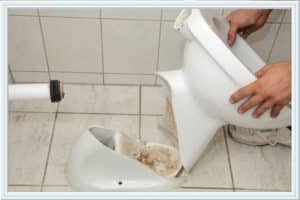 you think that you can ignore toilet problems in your flange and plumbing and try to do it yourself instead of hiring professional toilet flange repair Houston then you might have to rethink your plan. Contemplate about how much experience and knowledge you have in terms of toilet repair and then imagine how much you can do to solve the problem. Not much, right?
Professional companies that offer toilet repair services like Houston Plumbing will be able to carry out repairs in your toilet more efficiently and effectively. Moreover, professionals that conduct toilet repair Houston can do more than solve your various toilet-related problems but they can do preventive works as well. Maintenance works will ensure that you will not be needing toilet flange repair Houston or other toilet works for some time which is very convenient.
Benefits of Professional Toilet Repair Services
If you are going to rely on services given by credible professional companies such as Speedway Plumbing Texas in fixing your toilet troubles you will be able to experience many advantages. For one you can save your money and energy. If you are going to do the work yourself you may be surprise on the amount of money you need to spend on materials and in trial and error. You also need to spend your precious time in the working when you can have a good time. Secondly, a professional can repair your toilet leaks and other plumbing needs in a short time. This means that you don't have to suffer longer because of faulty toilet plumbing. And lastly, you can prevent your water bill from rising even further especially if you are able to fix water leaks immediately.
Kinds of Toilet Repair Services
There are many toilet repairs that you would need professional services. Some of the more common include the following:
Need to replace the valves inside the toilet tank as well as the water supply line outside the toilet.

Replacement of the wax ring that creates a water-impenetrable seal between the toilet and bathroom floor.

Replacement of cracked or damaged toilet tanks, toilet covers, toilet bowls as well as toilet seats and lids.

Upgrading of dual-flush adapters for water efficiency.

Upgrading of toilet seats to modern ones in order to increase comfort and efficiency.

Upgrading the entire toilet facilities for better performance and efficient use of water and energy.
Finding the Best Toilet Repair Services
When toilets get clogged, spring leaks, or are backed and up and won't flush, it becomes cause for undue stress and anxiety in any household or commercial establishment. Imagine if you only had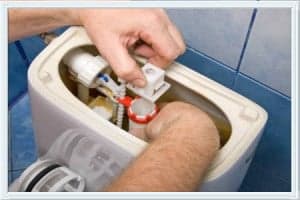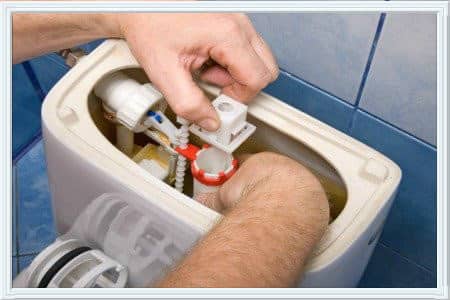 two toilets in a house with a large family and only one of them is working. It will undoubtedly be frustrating and obviously will be be a big hassle. When things like this happen, you need to call on the services of trained plumbing experts like our team. We can offer speedy, reliable, and affordable service for your toilet repair problems. We can also offer a quick estimate for components or parts that need to be replaced.
Our company has been in the industry for many years now and we are well versed in working with all brands and parts. We also install and replace fixtures such as shower heads, sinks, vanities and many others. We can also make arrangements for regular checks and maintenance to make sure all the pipes and fittings in your bathrooms are working well and don't have leaks.
Here are some of the common toilet repair problems we can address:
Leaking toilet. A toilet that keeps on flushing, or one that has leaks can cause water damage to tiles and carpets. More importantly, it also consumes a lot of water and this could make your water bill balloon immediately. To remedy the situation, you can close the valve feeding water to the toilet temporarily while waiting for a plumber to arrive. This way the water flow will stop, but it could also add pressure to the pipes. Make sure that you call a plumber immediately and just close the valve as a temporary measure.
Clogged drains. Sometimes hair or other small objects can clog the drain pipes in the tub or at the sink. Don't risk working on this by yourself and call a professional who has the right tools to do the job.
Consistently needing to flush. A toilet that doesn't flush is certainly a problem; it can lead to sanitary issues if you have an establishment or commercial place. Put up an "Out of Order" sign and call for help immediately.
Faulty parts. A broken flush handle, or broken faucet will need to be replaced immediately. Replacing a shower head may seem easy, but if you make a wrong move, you can spring a leak and flood the entire bathroom or toilet. Leave repairs such as this to the experts.
There are quite a number of companies that offer professional toilet repair services in your area. In order to ensure that you will get the best service you need to be aware of the various factors that you need to consider in choosing a good toiler repair services company.
These factors include company credibility and reputation, years of experience, kind of customer service they offer, customer feedback, and service fee. It is best to do some background investigation so that you will know the said information before you go and contract a company to do your toilet repairs. If you can get referrals from trusted friends and colleagues the better.
The primary reason that you hire professionals to do your toilet repairs is for convenience. You are paying to get a good service. Make sure to choose a repair company that provides good quality work so as not to cause you even more problems later on.